Intuitive and compelling designs to transform your brand
Digital experiences that match your customers' needs and expectations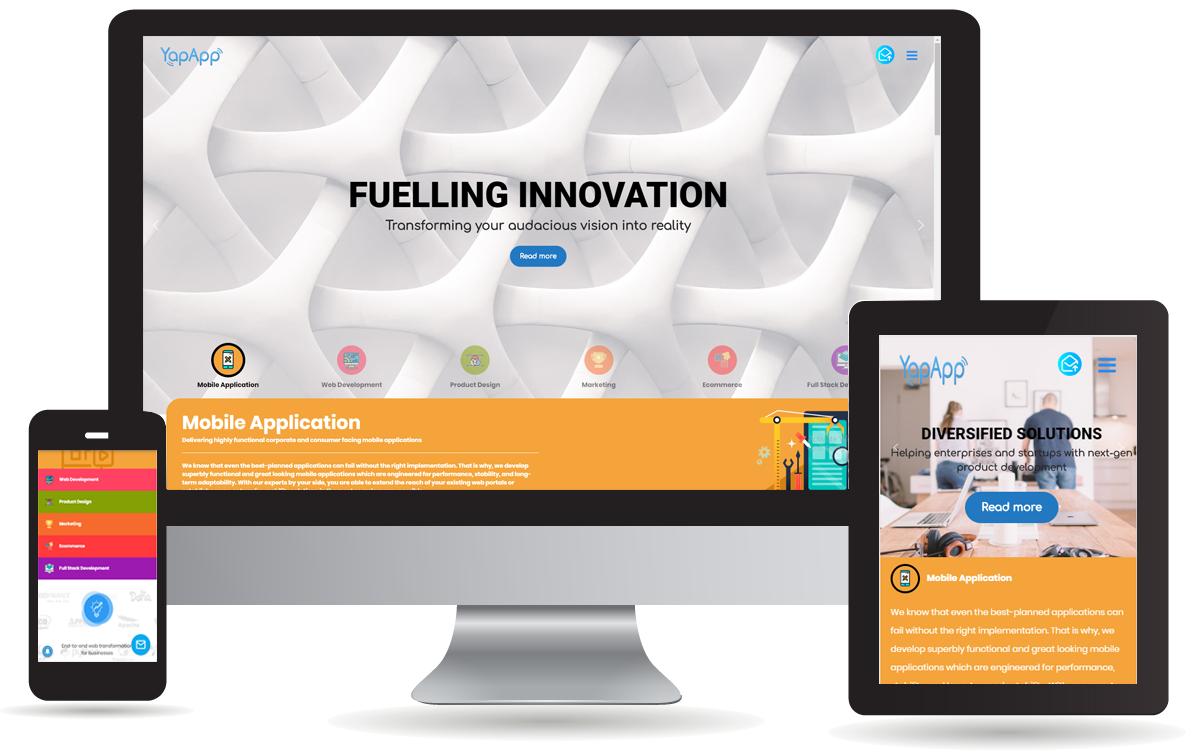 Brand loyalty
The user interface is the window through which your customers experience your brand and products. As a professional web design company, iTechnoLabs creates unique and creative UIs that have the power to build your audience and increase brand loyalty.

Enhanced user experience
User experience is the difference between a good and a bad design. At iTechnoLabs, our UI/UX design process always focuses on improving the end user experience and their interaction with your brand's services or products.

Cross-platform compatibility
Through consistent design, navigation, and colour we create a web presence for your brand that works seamlessly across different browsers and devices.
An efficient design process that brings in solid results
A solid digital user experience is all in the details of the design. It starts right when a customer lands on your website or application. Our expertise in UI design enables us to enhance and simplify the interaction between you and your target customers, whether it's a mobile application or a website. Our web design and development is rooted in the keen understanding of your end users and your products. With our extensive research process and analysis of the latest UX trends, we are able to create designs that give your web assets and products a seamless feel. Our UI/UX services include but are not limited to:
We focus on understanding your business and your customers in order to create stunning user experiences that deliver results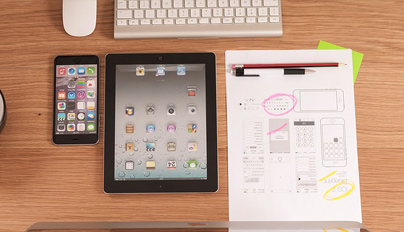 Desktop and mobile screen optimization
As an international web design company, Our designing processes always have one specific goal -- getting results for our clients. The designers and front end developers at iTechnoLabs specialise in creating UI/UX designs that work seamlessly across different digital devices and browsers. We optimise your websites for mobile while ensuring that your brand identity stays intact. We also go out of our way to test the design on different screen sizes to make sure it looks and works great on each one of them.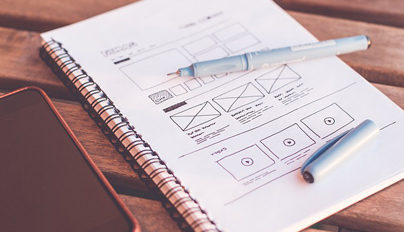 Product look and feel
Finding the soul of a product and sharing its story beautifully is hard work. That is why, we are always comprehensive in our design approach. Consultation and innovation are the starting points for all our web design and development services. Our UI designers don't just ensure that the product designs are able to represent your brand's vision, but they also put immense focus on the look and feel of the design by using details like layout, icons, imagery, colour palette, and typography.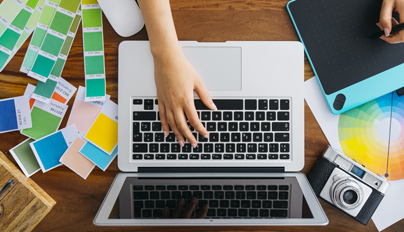 Design systems
Throughout the design process, our UI designers are always on the forefront of establishing creative guidelines that can ensure consistency across the designed interface. We also take into consideration the fact that as teams and product features grow, so will the design systems. That is why we craft designs that can be scaled easily, as and when required by the company.
Intuitive and dynamic web experiences for your business

Look and feel framework
At iTechnoLabs, we always aim to develop design systems that allow for a unified and seamless user experience. That is why, we focus on a design language which combines all the classic principles of a successful design with technology and innovation. While developing a new UX, we also ensure that all components follow the same style and they can be integrated into new pages or projects easily.

Creative guidelines
To make future developments a smooth process and enhance expandability of designs, we put together a set of guidelines that contain all the details about fonts, design patterns, styles, and colour palettes along with a list of technical considerations and constraints. These creative guidelines can later be revisited when you are expanding your company's website or application.

Extensive research
The success of a coherent user centric design lies in aligning your business goals with your customers' needs. That is why, at iTechnoLabs, we start the design process by clearly identifying your key business objectives and goals. After performing an exhaustive analysis of your competitors, we map out the different user personas to understand their needs and expectations.
Sketching and storyboarding
Based on our research, we proceed with defining use cases for every possibility and then create storyboards for each one of those use cases with ease of use as our top priority. Our team of designers also prepare pencil sketches of various screen defaults for the website or the application according to different scenarios.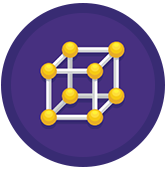 Prototyping
To ensure your brand's key message is delivered in the right way, we create initial wireframes of the product based on the key UI features that you require and the proposed data structure. Keeping the look and feel of the final product in mind, we also create clickable prototypes with interactive elements and navigation flows. This is also the stage where we define the most ideal CTA placement strategy.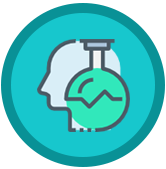 User testing
We perform user testing in this stage through a detailed analysis with end user experience as our main focus. We run device compatibility checks to make sure the design works well on different screen sizes and devices along with multivariate and A/B testing. We can also integrate the designed prototypes with your existing systems seamlessly.